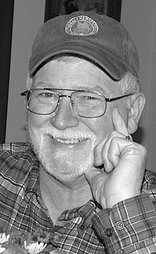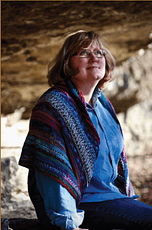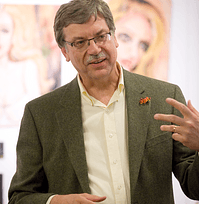 Authors
James Fowler
Field Trip: Stories
Release Date: January 1, 2022
Listen to the story "Undertow" as read by voice artist Claudia Rivera-Tinsley
Link to C. D. Albin's review of Field Trip:
https://blogs.wp.missouristate.edu/elder-mountain/2022/01/09/book-review-field-trip-by-james-fowler/
Link to John Mort's review of Field Trip:
https://downalongthepiney.com/2022/02/08/field-trip-2022-by-james-fowler/
_____________________________________________________________
Steve Wiegenstein
Scattered Lights: Stories
Steve Wiegenstein is an Ozarks native, novelist, and scholar who has been passionate about writing since the late 1970s, when he co-founded the literary magazine Ozark Review while working as a newspaper reporter. His short fiction has appeared in Kansas Quarterly, Louisiana Literature, Southern Humanities Review, Elder Mountain, Nebraska Review, Oxford Magazine, and other literary journals.
He is the author of Slant of Light, This Old World, and The Language of Trees. Slant of Light was an honorable mention for the David J. Langum Historical Fiction Award in 2012, and This Old World was a finalist for the M. M. Bennetts Award for Historical Fiction in 2014, and The Language of Trees received the Missouri Writers Guild's Walter Williams Major Work Award in 2018.
He is an avid hiker and canoeist who hits the trails and floats the streams of the Ozarks every chance he gets. Steve loves to speak at libraries, civic organizations, and other groups about writing, history, and the environment.
He maintains a blog on which he discusses Ozarks-related topics at https://stevewiegenstein.wordpress.com/ and an author's page at http://www.stevewiegenstein.com/about_me
_________________________________________________________________
Follow: Poems by Amy Wright Vollmar
(Signed copies of Follow are now available. Contact Amy at amy.vollmar@gmail.com)
Poems in this collection were nominated for the Pushcrt Prize.
AMY WRIGHT VOLLMAR lives near Springfield, Missouri. She grew up in Alton, Illinois, near a branch of Wood River Creek, which made her childhood happy and wild. Amy majored in English at Monmouth College. She has taught and created curriculum at Springfield's Phelps Center for Gifted Education, where she and the First Graders often become mountain lions during recess. On foot or in a kayak, Amy Loves to explore Ozarks bluffsides, creekbeds, and rivers in search of rocks and poems.
Amy's poetry has regularly appeared in Cave Region Review and Elder Mountain: A Journal of Ozarks Studies during the past ten years. Her poem "Voices" was recently nominated for The Pushcart Prize.
__________________________________________________________________
Ozarks RFD: Selected Essays, 2010-2015 by Jim Hamilton
(Signed copies of Ozarks RFD are now available. Contact Jim at jhamilton000@centurytel.net)
2020 Ozarks Writers League
Nonfiction Award
JIM HAMILTON is a retired weekly newspaper editor and continues to write columns for several Southwest Missouri newspapers. A native of Dallas County, he earned a bachelor of arts in writing from Missouri State University and served as a journalist in the U.S. Air Force during the Vietnam era. From January 1976 through May 2015, he was successively an editor for the Bolivar Herald-Free Press and the Buffalo Reflex newspapers, and for a short time edited Springfield! Magazine. Hamilton was inducted in 2016 into the Missouri Southern State University Regional Media Hall of Fame and the Missouri Press Association Hall of Fame.
His previous book publications include a 1994 collection, River of Used to Be: Reflections of an Ozarks Editor, and selections in Yonder Mountain: An Ozarks Anthology (2013, University of Arkansas-Fayetteville) and Elder Mountain: A Journal of Ozarks Studies (2019, Missouri State University-West Plains). The author and his wife, Martha, live on a small acreage outside Buffalo with a couple of steers, a few chickens, and a dog.