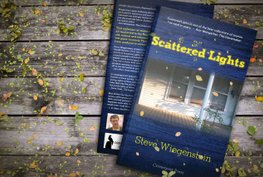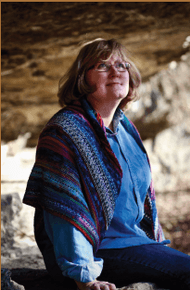 Steve Wiegenstein's Scattered Lights: Stories
Now available online at Amazon and Barnes & Noble!
Available from the author and from Cornerpost Press beginning October 30
Please see "News" page for more ordering information.
Contact the author to pre-order a signed copy.
News Story by Steve Yates in the Clarian-Ledger
News Story by Jane Henderson is St. Louis Post-Dispatch
Review by Craig Albin in Elder Mountain
25 Favorites Books of 2020, Editors of St. Louis Post-Dispatch
Review by Aarick McDanielsen in the Columbia Tribune
Review by Dale Singer in the St. Louis Dispatch
Review by John Mort at Down Along the Piney
Interview of Steve Wiegenstein by Steve Yates (Thanks to Skylark Bookshop!)
Cornerpost Press is thrilled to announce the release of Steve Wiegenstein's short story collection, Scattered Lights. This collection is currently available through online booksellers, and copies from the author and from Cornerpost Press will be available beginning October 30.
This collection brings together a wide cast of characters, all connected to the Ozarks – natives and transplants, young and old, wicked and innocent, troubled and happy, God-haunted and just plain haunted. These stories range over human experience from madness to reconciliation and everything in between, told in precise, poetic language that leaves a permanent impression.
Several of these stories have previously appeared in Kansas Quarterly, Louisiana Literature, Southern Humanities Review, The Nebraska Review, Oxford Magazine, and other literary journals.
Wiegenstein is an Ozarks native, novelist, and scholar who has been passionate about writing since the late 1970s, when he co-founded the literary magazine Ozark Review while working as a newspaper reporter.
He is the author of Slant of Light, This Old World, and The Language of Trees. Slant of Light was an honorable mention for the David J. Langum Historical Fiction Award in 2012, This Old World was a finalist for the M. M. Bennetts Award for Historical Fiction in 2014, and The Language of Trees received the Missouri Writers Guild's Walter Williams Major Work Award in 2018. He maintains a blog where he discusses Ozarks-related topics at https://stevewiegenstein.wordpress.com/
Wiegenstein again brilliantly plumbs the depths of human emotions. With his pitch-perfect sentences and compassionate insight, Wiegenstein's memorable characters are achingly real as they grapple with their ordinary lives and peer into the uncertain future. Scattered Lights is one of the best collections of stories I've read in years.
– Ann Weisgarber, The Glovemaker
Steve Wiegenstein, known to many Midwestern readers for the rigor and thoughtfulness of his historical novels, returns to his Ozarks roots in the twelve stories of Scattered Lights. He portrays ordinary, impoverished, small-town and country people in his polished, often elegant collection. Some are crazy; some are violent; some are no good. Mainly, these people are alive, and you'll recognize them. They live in those little towns, those scattered lights you see looking down from an airplane, and they're much like your grandmother, or your restless uncle who went off to see the world, or you.
– John Mort, Down Along the Piney, https://downalongthepiney.com/
In language both beautiful and crystal clear, Steve Wiegenstein opens the heart of the Ozarks in these stories. There are no stereotypes here, and he brings a multitude—young, aged, curious, jaded, desirous, bashful, stranded, and striving. Reading these tales feels like the moment when you top that final ridge before the outskirts and see the porch lights of home.
– Steve Yates, award-winning author of The Legend of the Albino Farm, Morkan's Quarry, and many others. The Legend of the Albino Farm Fiction and History
Best known for his notable Daybreak series of historical novels, Steve Wiegenstein turns a deft hand to short fiction in his affecting new collection Scattered Lights. With warmth and earned insight, he reveals in story after story the vulnerable, disparate souls who together form the mysterious connections of community in small town, rural America. - Craig Albin, Hard Toward Home, https://www.cdalbin.com/
_______________________________________________________________________________________________________________________________________________
Follow: Poems
By Amy Wright Vollmar
Copies are now available from Cornerpost Press!
Please forward check or money order for $16.00 (tax and postage included) t0
Phillip Howerton
214 West Maple
West Plains, MO 65775
Email: Philliphowerton@cornerpostpress.com
Description
The poems of Follow invite the reader to stray, along paths made by water or deer, into a nearby wild. Through Ozark Mountain forests haunted by crow and coyote, these poems smell of wet limestone, sing with hidden warblers, and resound with surprises—a jawbone, a keyhole of cave, a nameless waterfall. With photographs that illuminate its pages like light through leaves, Follow encourages readers to map their own trails of spirit and wonder.
Artist's Statement
When I slip into the natural world, on foot or by kayak, poetry is part of my adventures. I keep my senses open and try not to blink. Sometimes I drop my notebook into a waterfall, so it has to be mudproof. If I don't know the name of a bird or vine, I draw it on the page. Petals and leaves tend to drift out later, in the living room, when I revise the raw poems. Wherever we walk—and connect with nature—there is poetry to discover. For me, the joy in that connection often slants into mystery. I need poetry to explore the ledges, the unseen within the caves, the waterfalls without names.
Reviews
This is a gallery of mind-photos in which a poet who knows the intricacies of a unique nature-scape follows paths through mountains she knows at a cellular level. Her mission is to document connections to the natural world, then sing of them with a discerning non-sentimental voice so that others can connect with them too. . . . this collection of connections is literally hope in action, and it both preserves and illuminates visceral intersections of Ozark flora and fauna along paths we wouldn't otherwise follow. For her. For us. For the Wildness of the World.
Mark Spitzer In Search of Monster Fish: Angling for a More Sustainable Planet Beautifully Grotesque Fish of the American West Glurk: A Hellbender Odyssey
Amy Wright Vollmar's Follow is a book of profound identification with the natural world. These subtle, intricate poems stake out their territory in the craggy woods of the Missouri Ozarks, a land of seeps and sinkholes, chert and karst. The speaker who makes her way again and again to a hidden waterfall, her senses attuned to birds, insects, plants, and animals, maps geographic as well as emotional terrain—a deeply observed locale with universal resonance in the tradition of Henry David Thoreau and Mary Oliver. Follow returns us readers to our central relationship to nature, moments where we are the visitors, not asserting dominance but bestowing attention and imagination. In a time of environmental anxiety, such gestures are as essential and restorative as water that beads from limestone and "still falls— / drop by / clear drop."
Hope Coulter The Wheel of Light The Errand of the Eye Dry Bones
Vollmar's poetry takes readers on hikes into the Ozarks, often in search of a waterfall and always surrounded by the many nuances of nature. Her crisp and precise language is as well arranged as the stones along the creek beds she navigates.
Tim Coone, Editor Cave Region Review
Vollmar's exquisite poems write the Ozarks as a region of mystery, both quietly beautiful and beautifully brutal. By following the author's mapped trail through frost and thaw, one can travel a physical and spiritual landscape to the wide world beyond. Lined with deer paths, waterfalls and hidden caves, a walk through this collection takes the reader on a journey through the wilderness without and within. Carla Kirchner The Physics of Love
Amy Wright Vollmar's sure-footed free verse—whether couplets, tercets, or quatrains—wends its way through the Ozark landscape, so that we who follow emerge refreshed, as from a hike instead of a book, the absence of ego almost total as she skillfully guides us from page to page. What an auspicious outing for Cornerpost Press. Gerry Sloan Paper Lanterns Crossings: A Memoir in Verse
Follow is a collection of lovely poems—the kind of poems only someone who lives close to nature, appreciates its beauty and wonders, and has a keen sense of observation can write. It renders the interaction between nature and humanity in a delightfully reflective manner. Some of the lines in the volume could stand as excellent haiku in their own right. Finally, the beautiful photos included in the book augment the imagistic nature of the verses. John J. Han, Ph.D. Professor of English and Creative Writing at Missouri Baptist University
Toni Haas and Paul Nachtigal write in Place Value that a sense of place is defined as living well ecologically. David Orr in Ecological Literacy notes that the "study of place has a significance in re-educating people in the art of living well where they are." Amy Wright Vollmar knows how to live well where she is, and her collection of poems, Follow, guides the reader to experience her place in the southwest Missouri Ozarks. Reading her poems takes one on a journey through the woods, observing waterfalls, the path beneath her feet, and listening for the gobble of turkeys and the songs of cardinals, robins, and blue jays. We follow her downriver, and we see what she sees: the branches, the bluffs, and the blue herons. We sit in silence with her, and through her poems, she teaches us to be still. Cathie English Associate Professor of English, Missouri State University
Ozarks RFD: Selected Essays, 2010-2015
by Jim Hamilton
Copies are now available from Cornerpost Press!
Please forward check or money order for $20.00 (tax and postage included) t0
Phillip Howerton
214 West Maple
West Plains, MO 65775
Email: Philliphowerton@cornerpostpress.com
The newspaper column is a surprisingly difficult genre: strict word count limits, inflexible deadlines, and the necessity to be both original and familiar to a broad spectrum of readers. Jim Hamilton is a master practitioner of the form. His columns capture a moment, dig deep into a memory, analyze an emotion. Each column is a finely crafted exploration of an experience or recollection, and although you can see their origins in the deadline-driven world of newspaper production, they transcend those origins and offer us lasting insights. There's both sweetness and precision in these columns, a combination that is hard to pull off and even harder to sustain; Jim Hamilton has managed that challenging art for more than forty years. This collection of work from his recent years of writing is something to be savored.
Steve Wiegenstein Slant of Light This Old World The Language of Trees
Jim Hamilton has long been a wordsmith whose weekly offerings have reconnected community newspaper readers with memories of their own early years. He also has afforded readers of all ages with the opportunity to appreciate the simpler and special things nature has to offer. This collection of some of those offerings is certain to appeal to those already familiar with his craftsmanship and those who will be happy they have come to know through this book how he can turn a phrase.
Dave Berry, Editor and Publisher Member of the Missouri Newspaper Hall of Fame Member of the Regional Media Hall of Fame
Jim Hamilton can tell a good story. During his college student days he had developed that skill and over the years it has matured to the extent that he now tells a very good story. Coming from a school teacher background, I know how important a good story is to the learning process. As a reporter, editor, and writer, perhaps Jim's story telling has made him a good teacher. I believe so. Read Jim's stories, they are always informative and fun.
Dr. Arthur Mallory Former President of Missouri State University Former Commissioner of Education
Jim's columns over the years have made me smile. Some have made me laugh. Still others have made me choke up and cry, with tears running down my cheeks. Others allowed me to reminisce. Some remind me of my own childhood and growing up in the Ozarks. All have made me think.
James Sterling Past President of the Missouri Press Association Recipient of the Missouri Honor Medal for Distinguished Service in Journalism
Jim Hamilton's essays are filled with a sense of place and a love of life. He vividly depicts small-town and rural experiences, preserving fragments of the past and embracing the present and future. Many of Jim's columns demonstrate core values of community, family, friendship, and love that grant the hope and resilience needed to survive our sorrows. Prepare to be inspired and perhaps even healed.
Cindy McIntyre Grief Counselor Eulogies Unspoken: Stories of Worth Caring for Dad: With Love & Tomatoes Love at the Center of Grief