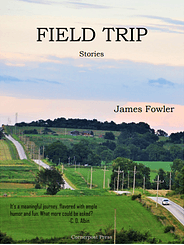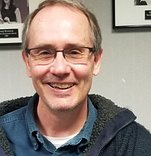 Forthcoming
Field Trip: Stories
by James Fowler
Tentative Publication Date: November 15, 2021
As a storyteller, James Fowler knows intimately the highways and byways of the mid-South, but
he is equally acquainted with the mysterious and sometimes uncharted pathways of human
experience. In Field Trip, he serves as an able, enlightening guide, taking us along with
characters who are alternately curious, befuddled, questioning, and sometimes even noble. It's a
meaningful journey, flavored with ample humor and fun. What more could be asked?
--C. D. Albin, author of Hard Toward Home and Axe, Fire, Mule
James Fowler is extraordinarily able to write characters who have reached an inflection point.
Whether it's the twelve-year-old in the stolen Avalon, the promiscuous assistant at the bowling alley,
the charming but complex family facing a recession, or even the whole town of Opal Spring, Fowler
catches each at a crisis of what the future might bring. You will neverforget their dilemmas.
--Steve Yates, author of Some Kinds of Love: Stories, The Legend of the Albino Farm: A Novel, and others.
Field Trip immerses readers into the complexly intricate modern South. In the title story,
Raylene notes, "when you're trailer-born-and-bred, and can't see nothin' but trailer to come, it
can make you do foolish things." Raylene has moved beyond that world, and Fowler's stories
chart similar progress in characters so real, readers feel that they know them.
Lorie Watkins, editor of A Literary History of Mississippi
The author thanks those publications in which the following stories and essay first appeared.
Field Trip, The Chariton Review
Undertow, Zone 3
Borders, Forge
Curb Appeal, Willow Review
Flight, Line Zero
House of Tomorrow, Full Circle Journal
The Town, The Rambler Magazine
Fair Day, Cave Region Review
History, POMPA
Second Growth, Haunted Voices, Haunting Places
Season of the Witch, Colere
Natchez, Paper Nautilus; Best Indie Lit New England
The Cousins, Elder Mountain
A Civil Passion, Southern Cultures